Die Bockwurschtbude
V.A. - 2010 - Punk Chartbusters Vol.6
Размер..: 205.6 Mb
Битрейт: 192 Kbps


Краткое описание: ...ииииИИии последняя часть "Punk Chartbusters", вышла с разницей в 6 лет с 5-ой частью! Изменилась и концепция - все больше узнаваемых и современных групп, затесались даже Oi! / стритпанк и сайко-банды.
Various artists - 2009 - Contra Records - Labelsampler No.2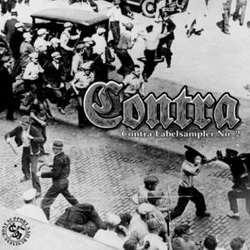 Размер..: 108.4 Mb
Битрейт: 320 Kbps
Краткое описание: неплохой сборник Oi! / Стритпанка, в котором поучаствовали такие группы, как On The Job, Harrington Saints, Testosteron, Volxsturm, The Guv'nors, Produzenten der Froide и т. д.