Gimp fist
VA - 2010 - Sun of a Bastard Vol. 3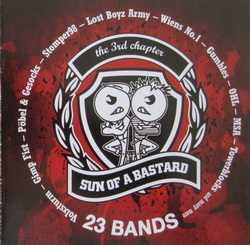 Размер..: 172.6 Mb
Битрейт: 320 Kbps
Краткое описание: очень хороший сборник, в который вошли 23 команды. В основном выдержана ой!/стритпанк стилистика (Volxsturm, MSA, Testosteron, Tower Blocks, Stomper98 и др.), но есть и исключения Al & The Black Cats (панкабилли), Bad Nenndorf Boys (ска панк), El Bosso meets The Skadiolas (ска) и Mainpoint (готик рок). Думаю, что прослушаю данный релиз ещё не один раз, хорошую подборку сделали.
Various artists - 2009 - Contra Records - Labelsampler No.2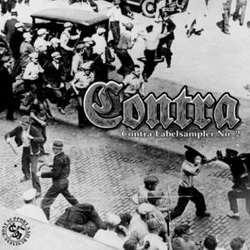 Размер..: 108.4 Mb
Битрейт: 320 Kbps
Краткое описание: неплохой сборник Oi! / Стритпанка, в котором поучаствовали такие группы, как On The Job, Harrington Saints, Testosteron, Volxsturm, The Guv'nors, Produzenten der Froide и т. д.